Unifying Creativity & Analytics
For Digital Journey.
right balance of creativity and analytics brings
the natural process of bonding with the consumers,
steered by insightful facts.
Creativity + Analytics = Drive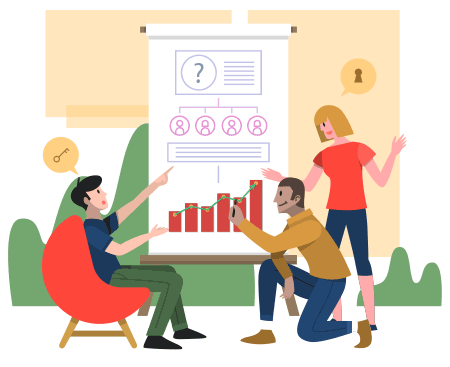 Today's consumers require authentic connections at precise points. Brands that failed to hit a mark will cause a confuse and frustrating market. At the same time, data is merely numbers without a vision or a story.
Our goal is to bring the numbers alive with creativity. It takes a storyteller to challenge the data, by asking the right questions, explore scenarios and extract meaningful insights to generate creative output.
Our specialists help your businesses to bring data alive by forming a factual story from the data that will build creative platform to drive growth. While we do have our delivery style, we do not replicate what we already know but rather, we approach each case with "we do not know what we do not know" mindset. This helps us to discover new insights and customize solutions specifically for your business needs.
Product Discovery & Optimization
The key driver that signs up customers is the relevant product at the right price point for the right group of customers. With accurate facts and recent trends, we work on discovering new products and optimize existing products to be more relevant to different group of customers.
A spending customer may not be a happy customer but a happy customer is a spending customer. We work on mapping your customers' journey and monitor their satisfaction at each phase of their journey. With the rapidly changing trends, we develop customer engagement framework that is user friendly and enable interactions with your customers.
Defending & Enhancing Value
Different clients have different customer base sizes. In a large customer base environment, having more customers may not necessary mean higher profit due to minimal spending effect. Insights from consumer behavior and market research analysis enable our team to develop strategic solutions to defend and enhance your customer value.